First Day at Camp Magic Macguffin
When my parents first sent me away to summer camp I was less than impressed. I cried for two weeks beforehand but even my 13 year-old antics made no difference. I was still sent – and I really can't blame my parents, I needed to get away from some of my friends at the time! I didn't send a single letter home in the two weeks that I was away – my poor parents had no idea what to expect when they picked me up and, I suspect, feared the worst. Luckily, I loved it and returned for at least 10 more summers! I am hoping to send more letters "home" from Camp Magic Macguffin this summer.
I have just caught up on this week's Daily Creates that deal with photos. Videos should be an upcoming cabin activity!
These critters have nightly pool parties in our pond and are often available for a photo-op. This photo was taken with a borrowed htc One phone – its not nearly as clear as my iPhone pictures.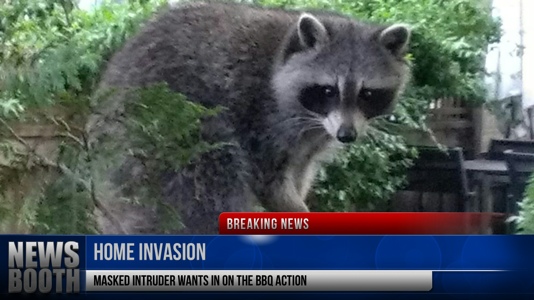 I know that I was supposed to trace my face but all my attempts were really pathetic so I resorted to using the sketch effect in the free photo editing app Be Funky.
Finally, here's my representation of the moon photo. Funny how all cameras have flashes but I find pictures taken without a flash are much better. I'm hoping that the snow effect looks like stars or space debris!