Transdisciplinary Teaching and Learning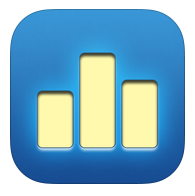 Planning:
Grade 1 students had been exploring how their choices can make an impact on relationships. This led to several classroom discussions about feelings and empathy. When I met with the classroom teacher to plan their ICT class, I learned they were nearing the end of this unit and wanted to do some sorting and graphing in the next one. So it seemed like a good time to revisit the content they had been learning in the current unit as well as introduce a new skill that they will use in their next unit. At the end of that discussion, we weren't sure what we should graph but I co-incidentally came across this Tweet of how one school kept track of their kind behaviours. That gave me the idea to focus on character. At first I thought it might be fun to observe some other students and record their behaviour but that seemed to be too challenging and may not have ended up being a positive experience so I looked for a video instead. I found the video Sesame Street video below and thought that the content would be appropriate for the students to think about at this point in their unit and there were also a range of displays portrayed so there would be a lot they could look for.
Teaching:
Students brainstormed some different emotions they had discussed in the unit so far and came up with:
sad
happy
silly
furious
frustrated
excited
scared
smart (I love that they think of this as an emotion!)
We paired up the students and assigned each pair one of the emotions above. We showed them the Sesame Street video about empathy and each pair kept track of how many times their emotion was seen in the video. They then consulted with their partner to see how close their count was. We watched the video again and recounted to confirm. We shared the data and recorded it on the class whiteboard for all to see. We taught the students how to use the Easy Chart app and they graphed how often at least 2 emotions were presented in the video.
Reflecting:
At the end when we asked what they had learned, the students said:
Graphs give you information and data
Bars in a graph can show which has the most and which has the least
The bars can be long or short
There are a lot of different kinds of graphs
Graphs can be any shape or size
You can make circle graphs (pie chart)
I see graphs on the weather
With the content embedded in an engaging task and learning a new skill, the students were able to address a part of our math, technology and character curricula all within an hour.
We also had the opportunity to work on some Transdisciplinary Skills that are used in all subject areas:
Thinking Skills – acquisition of knowledge
Social Skills – group decision-making
Communication Skills – presenting
Self-Management Skills – fine motor control, organization, time management
Research Skills – collecting, recording and organizing data
Social Skills – accepting responsibility, resolving conflict