7-day Daily Create Mash-up
About a week ago, I resolved to do some of the Daily-Creates for ds106. In perfect "make a resolution" style, I promptly failed and didn't complete the first one on July 9! I was able to do the second and then in my Tweetstream I saw:

Now that I had started I surely couldn't stop… So, for the past 7 days I have completed the Daily Creates. Most have taken me longer than the suggested 15-20 minutes (usually due to some random software issue or life just calling me to do other things…) However, all have been rewarding in some way and I am going to make it my goal to complete each day's throughout the rest of my summer (except when I am travelling).
Truth be told I had forgotten that there was also a component to link them all together at the end of the week. Here they are, my 7 Daily-Creates linked into one story.
Take 1: My own work
I went outside to cut some herbs for dinner.
The weather forecast mentioned a risk of tornadoes and, when I looked at the dark sky, all I could think was "there's no place like home".

Thankfully, the threatening weather passed and all I could see was a single cloud that looked a bit like a horse.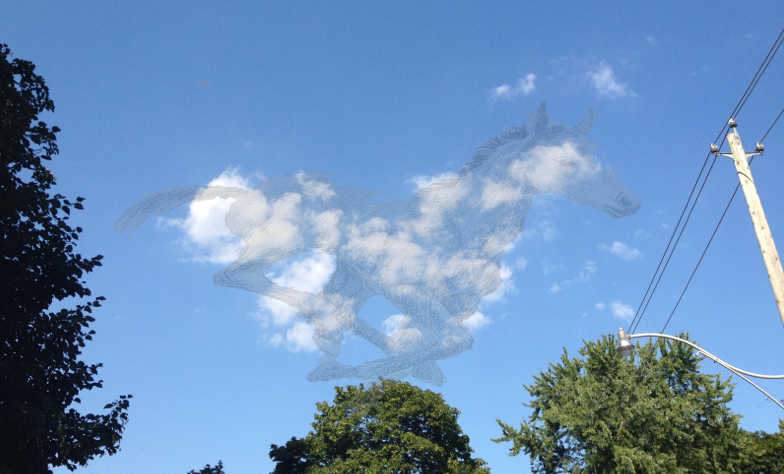 When I returned to the house, the phone rang. On the other end of the line was an annoying telemarketer.
The only way to react to this was to use their own energy against them, like in karate.
I remember a time before all these impersonal robocalls.
But I certainly wouldn't give up my iPhone that lets me take photos, make videos, draw, edit photos, record

All kickstarted thanks to ds106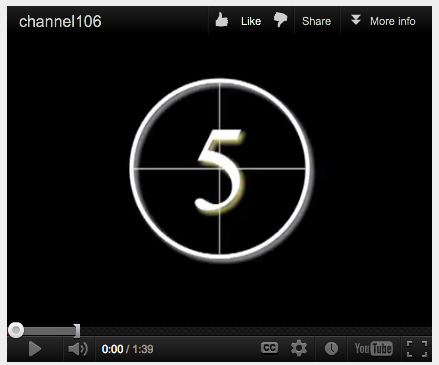 The original work can be found here:
184 cloud photo (horse in the sky)
185 Tornado drawing (Wizard of Oz)
186 No human artifacts photo (herbs)
187 Cable 106 video (ds106 logo, keynote about UK)
188 Annoying telemarketing call (salesperson)
189 Tech you can't live without video (old tech)
190 Flip the decibels (karate)
Now to mash-up the work of others as part of the Week 9 ds106 Assignments.