It's a bird… It's a plane…
You're right, CogDog… How hard is it to take a photo of a cloud on a beautiful summer day?
Today's Daily Create reads:
Take a picture of a cloud and tell us what it looks like to you
Here's my original cloud photo: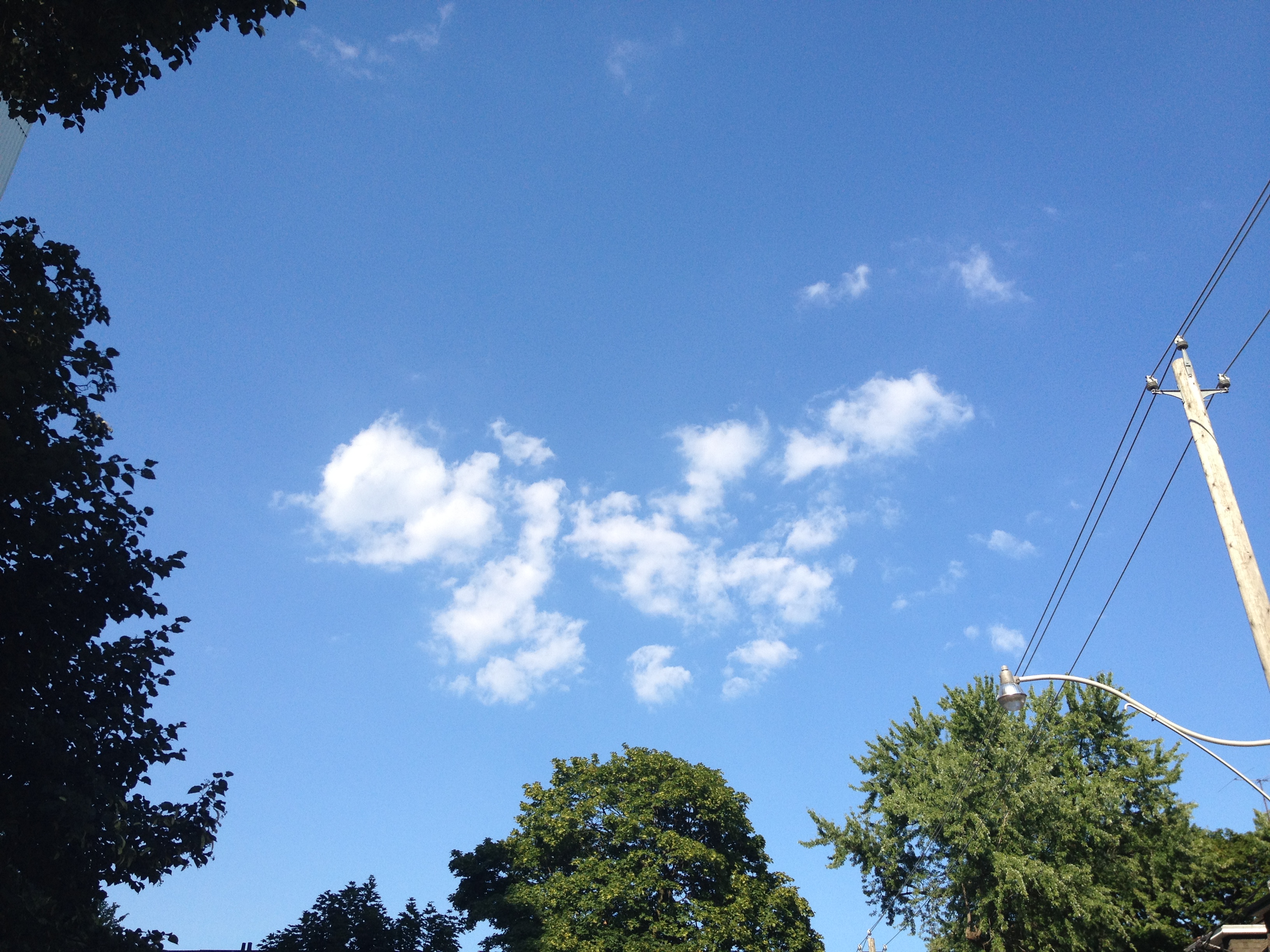 It looked a little like a horse to me so I found a drawing of one and downloaded a copy.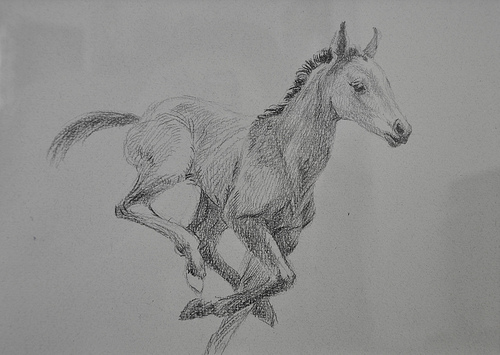 I put both photos in Pages and "instant alpha-ed" away the background for the horse.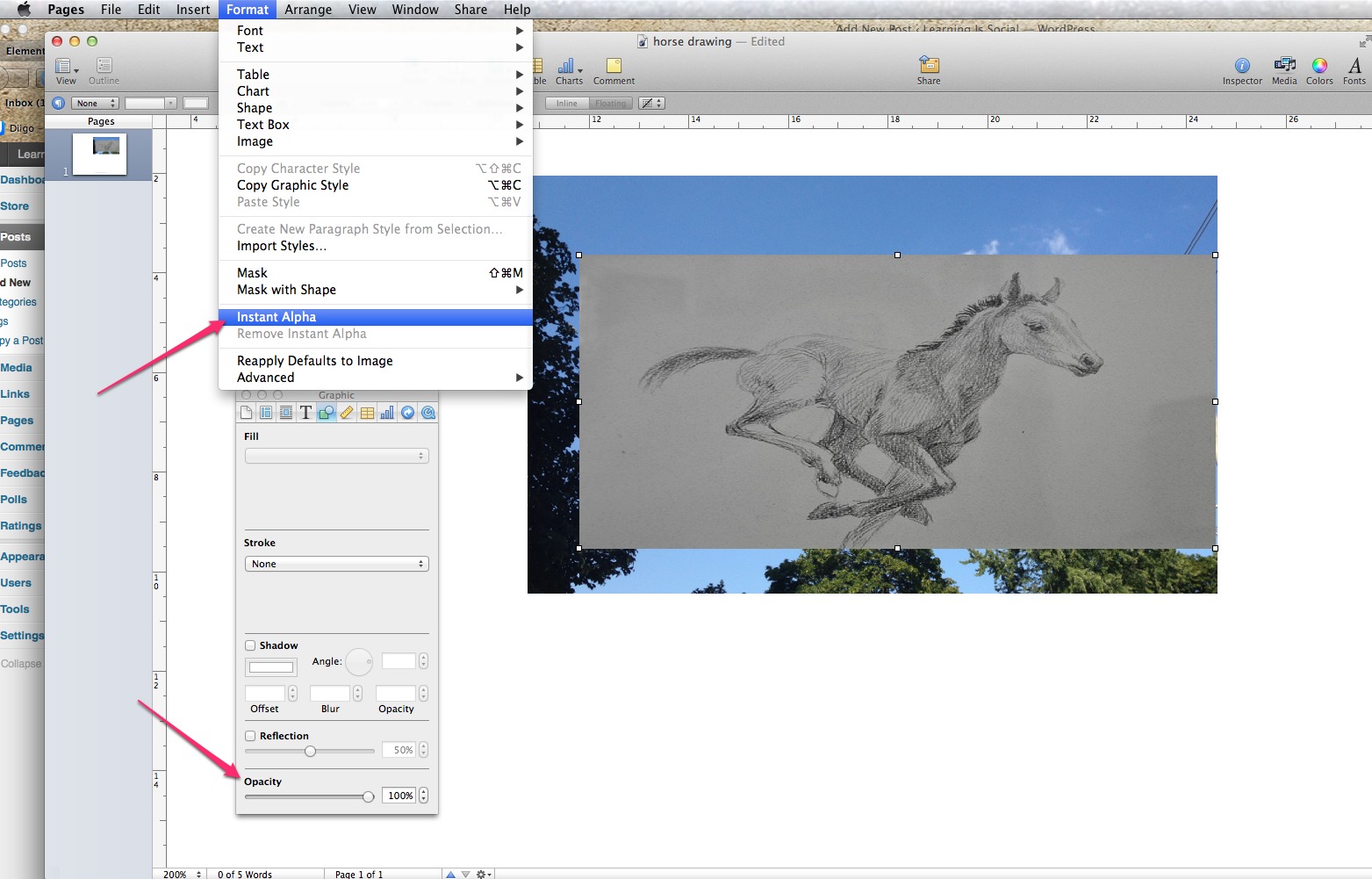 Then I reduced it's opacity to that you could still see the clouds and here's the final version: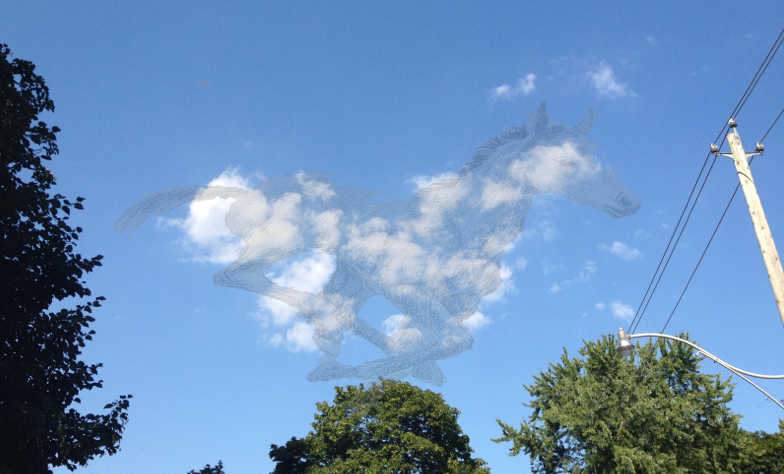 What do the clouds look like to you?