Using Keynote to Make a Movie
I never intended for this to take as long as it did… those are turning out to be famous last words here in my summer of ds106.
As explained in the video description, The Daily Create #187 said:
Make a video of what is playing on channel 106 on your cable (or make it up).
Rather than completely make it up, I was inspired by a tweet I received this morning about a video posted to YouTube by CGP Grey
I have been wanting to make a video that explains something and this one was great! I wondered if Keynote could be used to create the bulk of a video like that so I tried it out with this one.
It's not perfect and for some reason I couldn't add any photos when I exported it to iMovie but I liked some parts of it (particularly the rotating ds106). It was an interesting experiment that was far more time-consuming than anticipated. Maybe it should be worth some visualassignment points!
How I Did It
1. Created slideshow with Keynote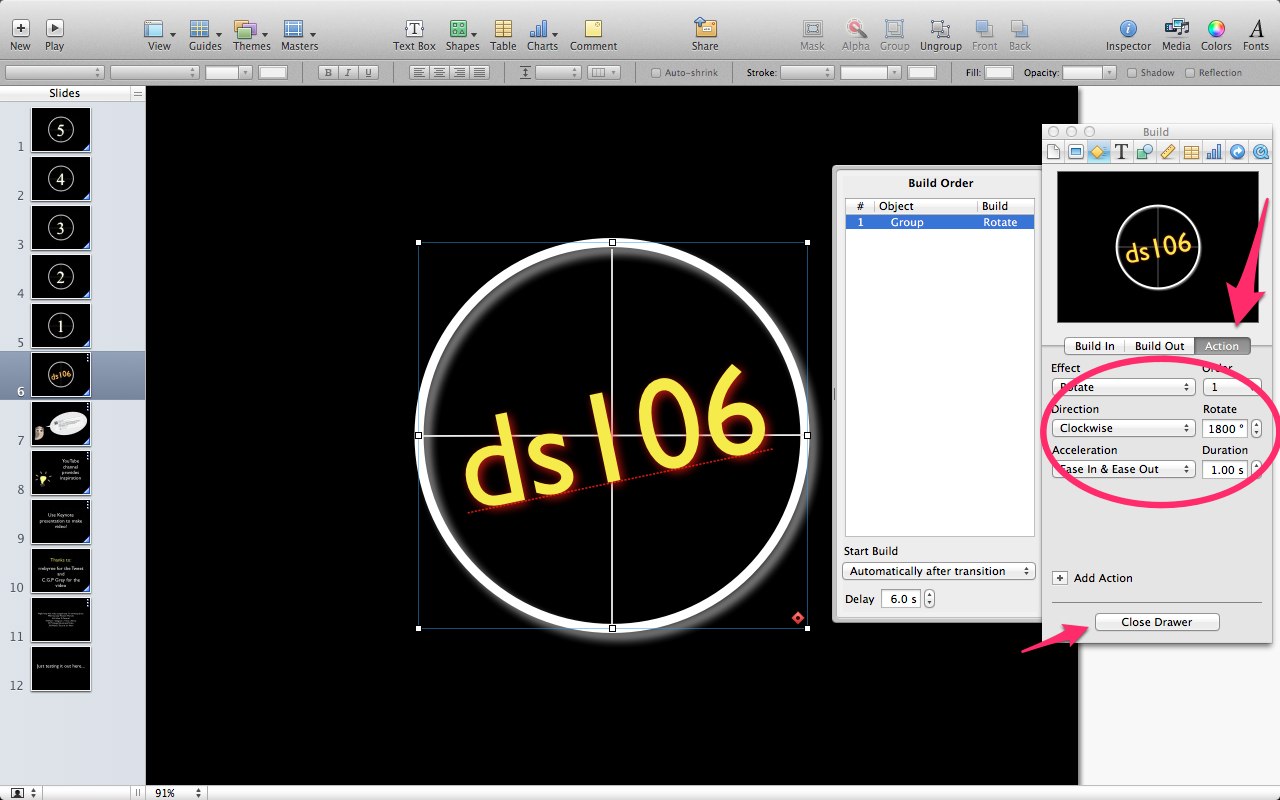 2. Exported to QuickTime
3. Imported to iMovie
4. Split in a few places
5. Added beginning of CGP Grey's video about The Difference between the UK, Great Britain and England
6. Added iLife sound effects, Hallelujah chorus and text