New School Year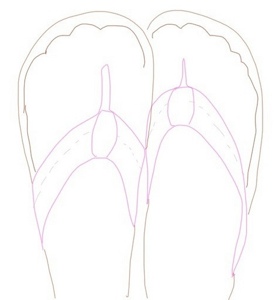 It never ceases to amaze me how much there is to do to get set up at the beginning of every school year. Here's a glimpse into what goes on in a school before the students arrive.
How I have spent the past week…
Helping individuals:
– set up admin assistant's Gmail labels and filters
– tried and failed to set up a computer to project in the auditorium (not everything had been installed yet – will learn new system next week)
– put teacher at ease regarding apps for the year – I will install them once we finalize our new system
– sent in multiple HelpDesk tickets for teachers
Helping small groups:
– met with TAs to help them feel settled
– planned and helped run a Guided Reading training session for TAs
– checked in on the to ensure everything was going well
Helping large groups:
– helped plan and implement a tech afternoon where 40 teachers held sessions for their peers
– wrote instructions for those who had issues and need to reinstall Smart Notebook and posted to ICT blog
Received Information:
– attended Welcome Back from Head of School
– attended whole school meeting about Relational Teaching
– attended division logistics meeting
– attended transition meetings to learn about new students and hear from last year's teachers about returning students
– attended coaches meeting to review handbook and procedures
Provided feedback:
– checked student image – continued to test
– Essential Agreements – reviewed the norms we have developed for ourselves
– new PLC PD plan for this year where teachers can select their area of interest and work with others on a related topic
Requested feedback:
– asked teachers who will have iPads in their class to check current apps – what do they want to keep/ delete/ add?
Planned for my classes:
– drafted classroom support we think we will need to provide (based on information from transition meetings)
– drafted my classroom support schedule and shared it with teachers for feedback
– made signs for hallway near office and classroom
– met with teachers SK-5 to determine needs for introductory lessons and ICT connections to first unit
For my own sanity:
– set up office espresso machine! Woo hoo!!
Because I had to:
– faculty photo
Have NOT yet:
– fully planned introductory lessons
– delivered headsets to teachers
– tidied office
– reviewed 1:1 document to see what we said we would do this September in preparation for 2013-14
Summer is definitely over.